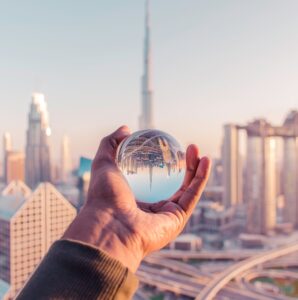 "Just make it happen!", Does this request sound familiar to you? During my career as a leader and manager, I heard it so many times. Nowadays, while helping managers develop their leadership skills, I open my emotional intelligence toolbox to enlighten and help reframe the unpleasant thoughts originating from these four simple words.
I hear them say: "Does my CEO even know all the work that is necessary to achieve this? "or "She doesn't want to hear about all the roadblocks and therefore, the given timeframe is unrealistic!" Throughout our time together, not only do we work on finding possible avenues, I also make sure my clients realize the emotional impact that this seemingly straightforward request may have on them, their teams and colleagues. It is fundamental that they realize that traces of exasperation, tiredness and anger reflected on their faces are mainly triggered by fear, whether it is rational or not. In time, they experience knowingly, how this emotion may transform reality and stop them, their teams and colleagues, from reaching together their full potential in making things happen.


From top to bottom, make sure emotions don't stop individuals from being strategic in their tasks with these 5 TIPS
In most mid-size to large organizations, execs and managers have access to different departments that can help or assist with the normal challenges of conducting business. In times of crisis, similar to the Covid-19 pandemic, these resources may become unable to help as expected. It doesn't matter, being a Leader, you are more than ever eager to get those reports that will enable the best decision making in order to save the organization!
Throughout those leadership positions and responsibilities, what can you do to help and how can you make sure not to let emotions get the best of everyone when facing such a crisis?
STOP EXPECTING to be able to provide or have access to perfect informations in the same manner and timing.
Must of us who sit in a VP's or director's chair feel the need to be perfect and show our leadership skills in order to keep our chair around the decision-making tables. To achieve this goal, we usually have access to all sorts of resources that will prioritize or deprioritize requests according to our business unit's or the organization's needs. In a state of emergency, it is unrealistic to expect the same response while resources are probably overwhelmed with requests converging from all sides. Don't forget that these very human resources are also facing their own fears of losing their jobs.  Therefore, they also need to prove they are essential to the organization. This could diminish their usual eagerness to help, especially if they feel their identified priority will make them look better. Don't judge them too harshly –instead, become creative and reassuring while making a genuine attempt to understand their needs, pushing your own emergencies aside. This will enable you to become creative in finding ways to achieve your goals while perhaps achieving theirs as well. Using the Pareto Rule 80/20, especially in times of turmoil, could come in more than handy: you might discover that focusing resources on common needs responds to 80% of the urgent requests. That's what I call teamwork!
If you are a director or a VP, STOP ASSUMING that your decision makers will not accept roadblocks or that a timeframe is unrealistic.
Especially in urgent circumstances, I am stating the obvious when I point out that decision makers will try to get the most information available in the shortest timeframe possible, in order to make crucial decisions. This is why they urge you to "make it happen", so that they can keep their heads clear of details in order to stay focused on the global strategy and vision. That does not mean they are not open to a work in progress scheme. So please, stop fearing their judgment and reactions if you come to realize that you must adjust a timeframe or pinpoint freshly discovered tangled data, especially if you have a plan to clarify it in due time. Remember, they need real facts to take valuable decisions! If needed, make them realize this.
If you are an exec or CEO, your job is to make it happen, but NOT AT ALL COSTS!
What I want you to remember is, even if you are desperately are in need of figures to save your organization, you will inevitably be unable to provide or access PERFECT ones. Juggling with uncertainty is already a difficult task and having to cope with the real threat of losing your dream and facing major layoffs can make this an even more painful burden. As an exec, you must focus on validating that your resources are devoting all the energy and efforts required to make these KPIs accessible for you and that this is a work in progress! Please, don't forget that the resources who will have to gather that data may not have the required knowledge, time or info access, while also facing uncertainty. They may need time to re-organize, so make yourself available to help them strategize and be a humanistic and empathetic leader; one that can speak of emotions as to normalize your team's feelings.  Your managers need it more than ever and trust me, they won't judge you as being weak, as they will see you facing your own fears with action!
I hear what you are thinking:
"But MJ, I have seen how resources can make miracles happen under pressure, so I have made this my usual leitmotif!" 
Yes, and what if this time it doesn't work because your resources are already stretched to their limits? I have seen managers (done it myself) advise senior leaders on the importance of putting some required changes in place (a dynamic list of vendors, a new IT system to support operations, a more than essential budget re-allocation exercise) and these requests would always be pushed aside because of business cases not demonstrating sufficient short-term benefits. But in this time of hardship, these projects would have provided the desperately needed data. So yes, some miracles may happen, but it is a waste of time and vital individual energy that should now be focusing on creating, instead of correcting.
Take the time to COMMUNICATE AND, ESPECIALLY, TO LISTEN!
I know you think you need to be strong and that nobody has time to address emotional issues when the survival of the organization is at stake. I have seen many posts on LinkedIn from other leadership specialists on the importance of communication. Following this advice, leaders make a point of attending regular meetings to keep people informed about the situation. This is awesome! Let's take this a step further by focusing on the empathy mentioned in step 3 and transform it into compassion (action). In order to achieve this, you need to listen, – and not only with your ears, but with your eyes as well. As you know, communication is mainly around body language. If you feel or see that someone seems to be struggling, maybe there is something personal going on with this leader. Before the crisis, they were able to cope with their divorce, bereavement financial difficulties, or otherwise, but within the turmoil, it has become too much!
Communicate about HOW YOU ALL FEEL!
Emotional intelligence is what fosters resiliency, creativity and teamwork. These are all essential concepts when going through very difficult times!
Here are some examples of what could be said to transform these concepts into tangible actions:
From a VP or director to his execs:
"The data is not perfect. We understand that it needs to be as realistic as possible in order for you to make the right decisions. We are working on it and will keep you informed of the progress."
"Boss, I am doing everything possible to make this happen, and while I understand your goal, you need to understand what is at stake to make this happen. I am here to help you and the organization; you need to help me help you!"
Objective: Addressing the fear of the execs of not being able to make the right decisions in a timely matter and the fear of the director or VP of not providing perfect data and therefore, being judged incompetent.
From execs to directors or VPs:
"I fear that there is a possibility of layoffs. This is the last thing I want to do so let's work all together to prevent this from happening. If you have any fears or roadblocks, or if I am asking for a perceived unreasonable timeframe, please let me know and I will try to help!"
Objective: Addressing the fear of not being the leader your team needs and making sure you open the door to knowing what the facts are.
From all leaders to their teams:
"What is the thing you don't want to see happen? Let's see together if it's a possibility so we can put it aside if it's not reality."
Objective: Addressing the fears that take away from our vital energy so that we can stay mentally healthy, focused and creative to save the organization.
We are now able to understand more clearly the EMOTIONAL IMPACT of having to "make it happen at all costs." When we don't deal consciously with unconscious fears or anger, it will ultimately and very rapidly tax the teamwork needed to save our livelihood. 
TOGETHER, we can get through this crisis. And individually, if we lose our job, our organization, or a dream, it will not be because we have not understood the situation, tried to help or thought of the team. It will be because something better or different is meant for us and will present itself in due time. Because we are resilient and know we did our best – we will be able to see and grab the next opportunity with gratitude in our hearts!
SHARE THIS POST TO HELP OTHERS