Perception
is not always
the reality
HOW ARE YOUR EXECS DOING?
With the Covid-19 Crisis, you notice that your leaders are often in a reactive mode. They probably feel out of control. Yet as pillars of your organization, they must remain strategic and in action!
DID YOU KNOW THAT
51 % OF EXECUTIVES PLAN TO LEAVE
THEIR POSITIONS IN 2021-22?
*2021-LifeWorks/Deloitte Canada
FINE TUNE THE EMOTIONAL QUOTIENT
OF YOUR LEADERS!
YOUR LEADERS WILL SWITCH FROM
Reaction TO Action
With neuroscience, it is now proven that there are ways to reshape our brain in order to remain consciously productive, creative and goal-aligned, even in times of crisis!
Thanks to These tools and knowledge:
SUCCESS = EQ (80%) + IQ (20%)
Support My whole Team or one Individual?
figure this out to get real results
Not easy to understand what the real underlined problems are. You may also feel exasperated by all these leadership ressources which may or may not respond to your needs. MJ has in mind the same goals as you: relevance, efficiency and results. 
FOLLOW THESE 3 SIMPLE STEPS:
Discover below what MJ offers and read client testimonials to validate relevance,
Validate coefficiencies and finally,
Book an appointment with MJ to find out about your tailored solution.
THE ENLIGHTENED LEADERSHIP -
INDIVIDUAL PROGRAM
A program that has proven itself for more than 10 years. The latter is continuously improved in order to be part of these innovations which meet the constant evolution of corporate needs.
"The program and follow-up offered by MJ helped me create a new perspective about my environment and the people around me. An awareness and a worthwhile investment to develop a healthy and sustainable climate based on real relationships. My primary purpose was for work, but the tools and advice have also served me well in my personal life. A great way to grow as a Leader and as a human. Thanks MJ!."
NAV CANADA - Lyne Moreau
Vice-President - Corporate Planning and Performance
"I participated in MJ's program mainly to sharpen my leadership, and acquire the tools to better navigate the organizational policy of my company. By better understanding how humans react, I retained various concepts about emotional intelligence to which I often refer in the management of my teams and which were very useful to me in this global pandemic crisis. All in all, this program has allowed me to grow both professionally and personally. "
CGI - Annie Simard
Vice President, Global Procurement
"Support through the Enlightened Leadership Program made me realize the importance of emotional intelligence and listening to others in building trust and team cohesion. I put it into practice every day as Vice-President of International Programs!"
One Drop Foundation - Véronique Doyon
Vice-President of International Programs
"Having worked in a high performance environment for several years, the type of environment where we believe we have to put our emotions aside to perform, the Enlightened Leadership Program offered by MJ has truly demonstrated to me that my next level of competence was, on the contrary, linked to a deep understanding of these emotions and what they implied. A pleasure to use this new knowledge at work and at home!"
NAV CANADA - Jérôme Gagnon
General Manager - Montréal FIR
THE ENLIGHTENED LEADERSHIP -
GROUP PROGRAM
MJ'S approach + Efficiency
MJ transformed her individual program into a group format. This format allows participants to develop a common language, which not only helps increase their EQ, but also addresses these complex daily issues found in the workplace. Create this safe place within a team, from which innovative solutions emerges, enabling a shared success.
"In a high performance environment, human relationships are sometimes complex. The Enlightened Leadership Group Program offered by MJ to our elite team raised the situational awareness of the participants, which made sure to highlight the emotion behind the speaking, creating a solid foundation for lasting relationships."
NAV CANADA - Jérôme Gagnon
General Manager - Montréal FIR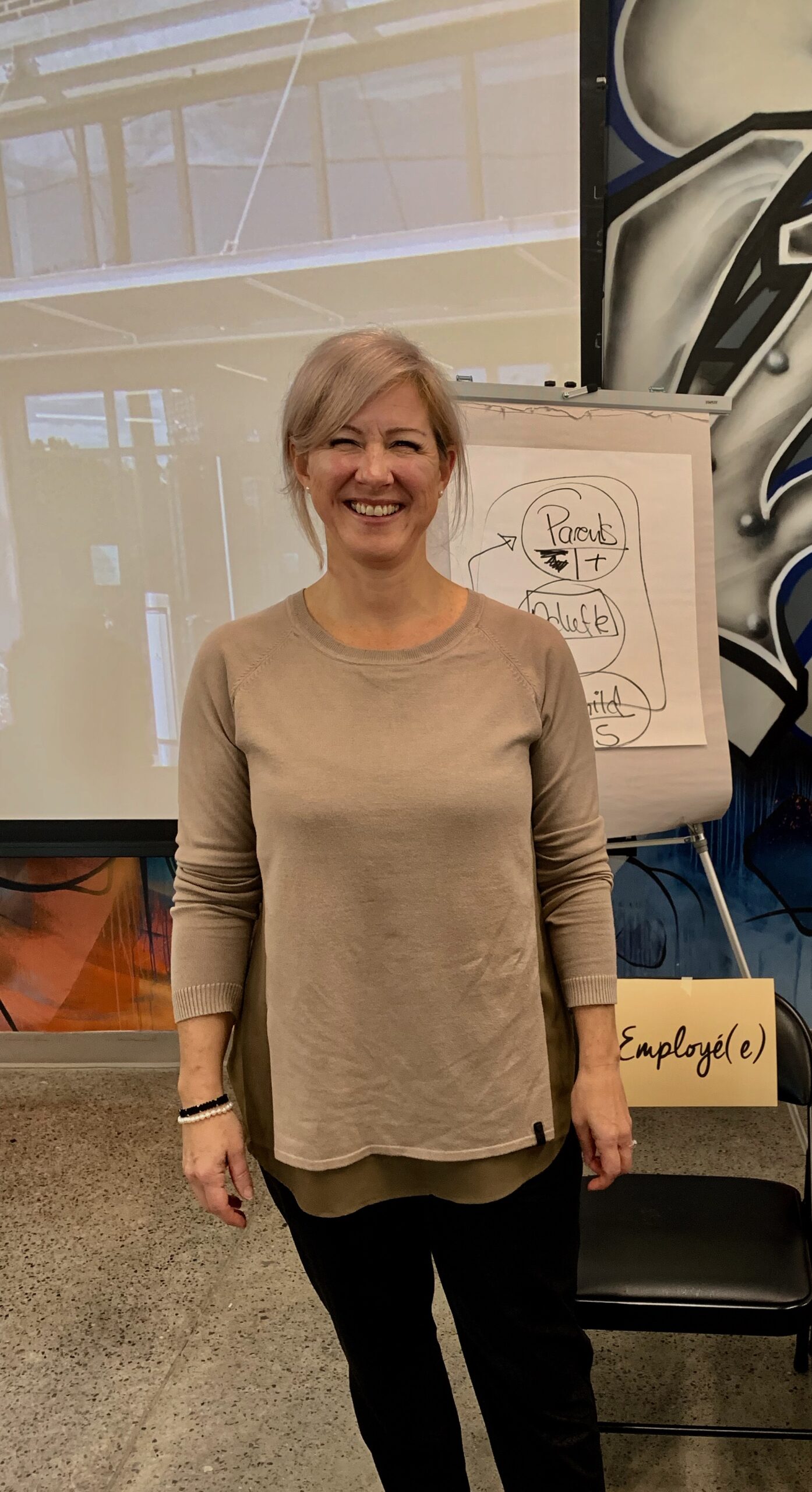 In 2005, as a high achiever, leader and single mother performing at the all-too-familiar fast pace required by modern business, Marie-Josée was diagnosed with clinical depression.  After recovering, she recognized how real or perceived workplace demands can sometimes have a crippling effect on employees, managers and leaders alike. Since 2009, she designs keynotes and workshops to address leadership, burnout, stress, and anxiety in the workplace.
MJ offers a highly interactive session that allows your leaders to identify the source of their own psychological stressors as well as the methods and insights needed to mitigate or eliminate it. They will leave this session feeling empowered with neuroplasticiy tips and the knowledge that a mentally happy individual sets up for a mentally healthy workplace.
"I appreciate that the speaker shared her lived experience to help understand how to maintain our own mental health at work. The visual with the chairs was concrete and helped to understand the message of the conference."
CECCE, OTTAWA-2020
Participant
"Special mention about the mental health presentation! That was awesome and very interesting. We should have more presentations like this one. "
GOVERNMENT OF CANADA - 2020
Participant
"I've heard multiple keynotes on mental health and I would always leave with a sense of not knowing more what to do. For once, I have tips and tools I can use. Thank you MJ!"
PSPC LET'S TALK MENTAL HEALTH DAY, GVT OF CANADA - 2020
Participant
"This conference made me understand the importance of listening to our emotions to prevent a fall and having to be absent from work for a long time."
CECCE, OTTAWA - 2020
Participant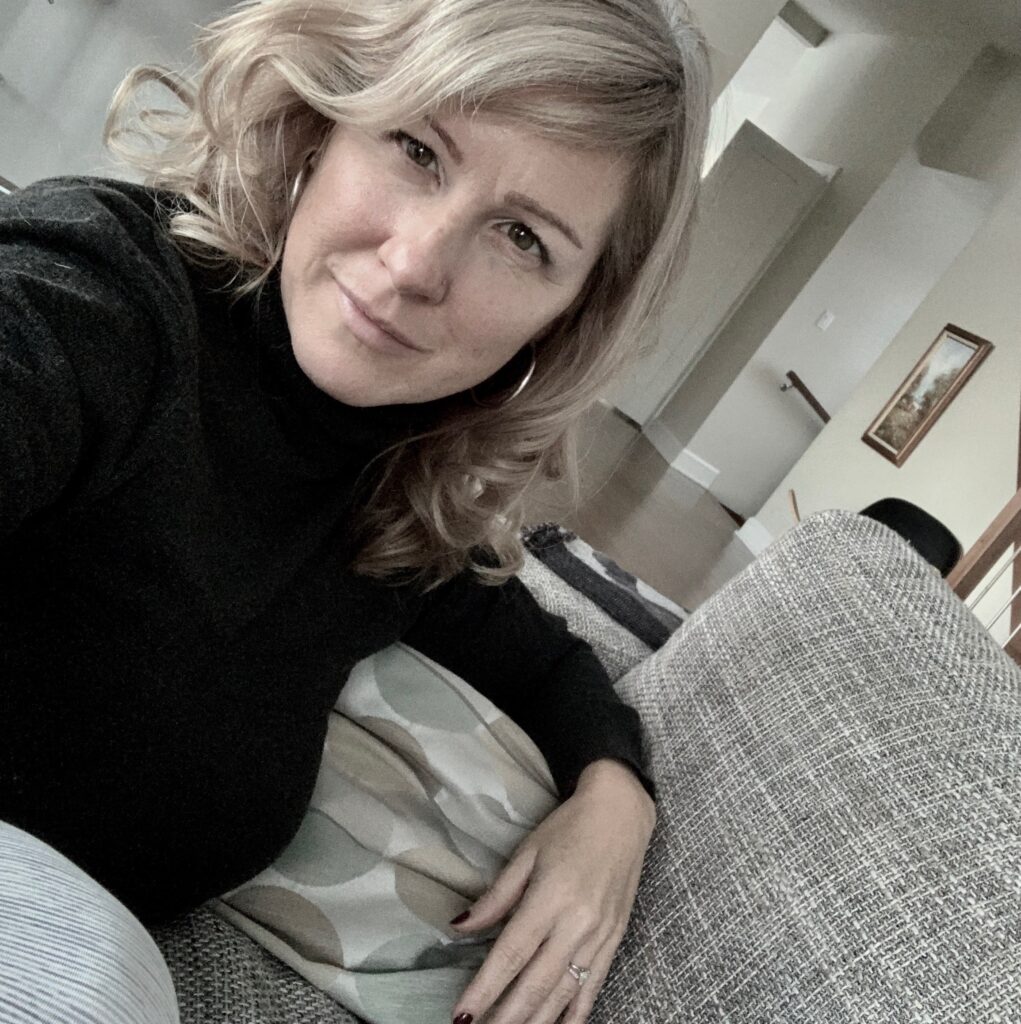 Strategist | Leadership & Psychological Health in the workplace
A former Leader for almost two decades, in midsize and large organizations, enables her to grasp your reality. This experience, in conjunction with MJ's expertise in EQ development allows for a unique result: daily workplace issues being resolved, while growing as a Leader!
Timeline, Budget and what else?
By clicking on the button below, you will access an overview of what to expect for each services. You will also be able to complete your Step 3 by scheduling a free chat with MJ and discover your tailored solution.
LEADERS WITH HIGH EQ
mJ'S BLOG