Emotional Intelligence Program
Emotional intelligence influences the decision-making process
Your leaders' business decisions are influenced by their emotions. They need to understand how their emotions influence their decision-making process, their mobilizing influence and their ability to create a healthy working climate for all.
Anger

Fear

Joy

Surprise

Sadness

Disgust
Competent decision making:
It's knowing how to quickly identify the opportunity within the challenge
Mastering the stages of a decision-making process is important for a leader. Identifying impacts, accessing alternatives and determining the best available option also requires validation that emotions and beliefs are well aligned with the real issues at stake. Neuroscience tells us that you can't make a decision without emotion. We therefore need to understand all the elements that contribute to moving from reaction to action, especially within a team that must be mobilized to transform a challenge into an opportunity. This requires a competent EQ.
Competent EQ requires the following tools and knowledge:
Your team grows individually and accomplishes together!
EMOTIONAL INTELLIGENCE (EQ) DEVELOPMENT
Awakened Leadership Program
The main themes in which a visionary leader excels are: reasoning and trend analysis, the materialization of ideas, moral and personal qualities. The following intrinsic dimensions are required: openness to new things, originality, sensitivity, empathy, non-conformism and self-confidence.* Dimensions which, for the most part, can be found in a competent EQ . Discover the Awakened Leadership program.
TYPES OF COMPANIES: SME, ETI, GE
FOR: The aspiring executive leader who is part of an organization's succession plan, and anyone else who wants to exercise contemporary leadership.
Entrepreneur, CEO, Vice President, Executive Director, Director
A total of 30 hours spread over a period of 3 to 6 months.
The sessions are completely confidential and the program will not be used to determine the leader's competence within the organization. The aim is to provide a space in which the leader can develop with impunity. The leader will then decide whether to continue with the program, and the organization will be invited to sign a confidentiality agreement to this effect.
An EQ measurement during, and one year later, will serve to validate how the program has contributed to development.
*Please note that this program is a prerequisite for the Executive Presence program.
*Yannick Farmer, full professor in communication ethics at UQAM, research published in 2022, Prudence, Ethics and Anticipation in Visionary Leaders.
"Having been in a high performance environment for many years, the type of environment where we believe we have to put our emotions aside to perform, the Individual Awakened Leadership Program offered by MJ really showed me that my next level of competence was, instead, tied to a deep understanding of those emotions and what they entail. A pleasure to use this new knowledge at work and at home."
NAV CANADA - Jérôme Gagnon
Assistant Vice President - Strategic Delivery
"The program and follow-up offered by MJ have helped me to walk with a new perspective on my environment and the people around me. It is a worthwhile investment and awareness to develop a healthy and sustainable climate based on true relationships. My primary focus was for work, but the tools and tips have served me well in my personal life as well. A great way to grow as a Leader and as a human. Thank you MJ!"
NAV CANADA - Lyne Moreau
Vice President - Corporate Planning and Performance
"Coaching through the Awakened Leadership Program has made me aware of the importance of emotional intelligence and listening to others to build trust and cohesion in a team. I put it into practice every day as Vice President of International Programs!"
ONE-DROP FOUNDATION - Véronique Doyon
Vice President - International Programs
"I participated in the MJ program mainly to sharpen my leadership skills and to acquire tools to better navigate the organizational politics of my company. By better understanding how humans react, I have retained various concepts of emotional intelligence that I often refer to in managing my teams and that have been very useful in the current global crisis. All in all, this program has allowed me to grow both professionally and personally."
CGI - Annie Simard
Vice-President - Global Procurement
When you've completed this program, you'll be able to develop your executive presence!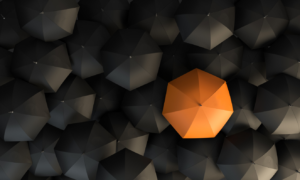 Leadership Strategist and Executive Coach,
Occupational Health Specialist, Speaker and Author