Looks at the
world straight
in the eye
HOW ARE YOUR EXECS DOING?
With the Covid-19 Crisis, you notice that your leaders are too often in a reactive mode. They probably feel out of control. However, as pillars of your organization, they must be able to remain strategic in order to stay on a successful path!
A recent study conducted towards 1158 Execs
working in public and private sectors reveals that
51 % of them plan to leave their functions in 2021-22.
*2021-LifeWorks/Deloitte Canada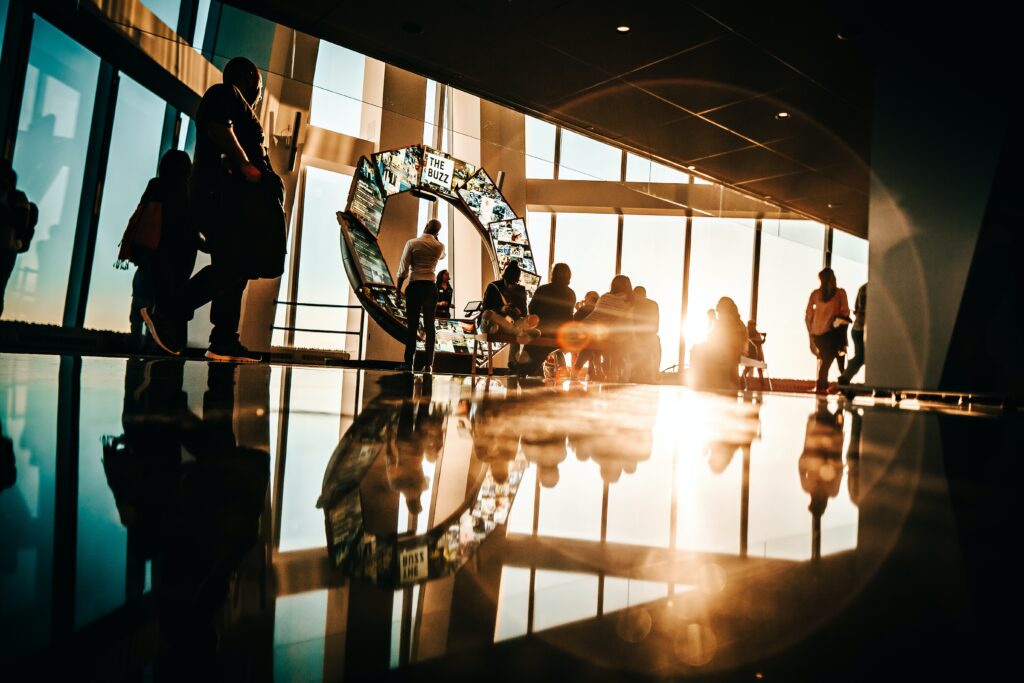 32% of these Execs say relationships with their peers worsened during the pandemic.
65 % say that deteriorating professional relationships affects their mental health.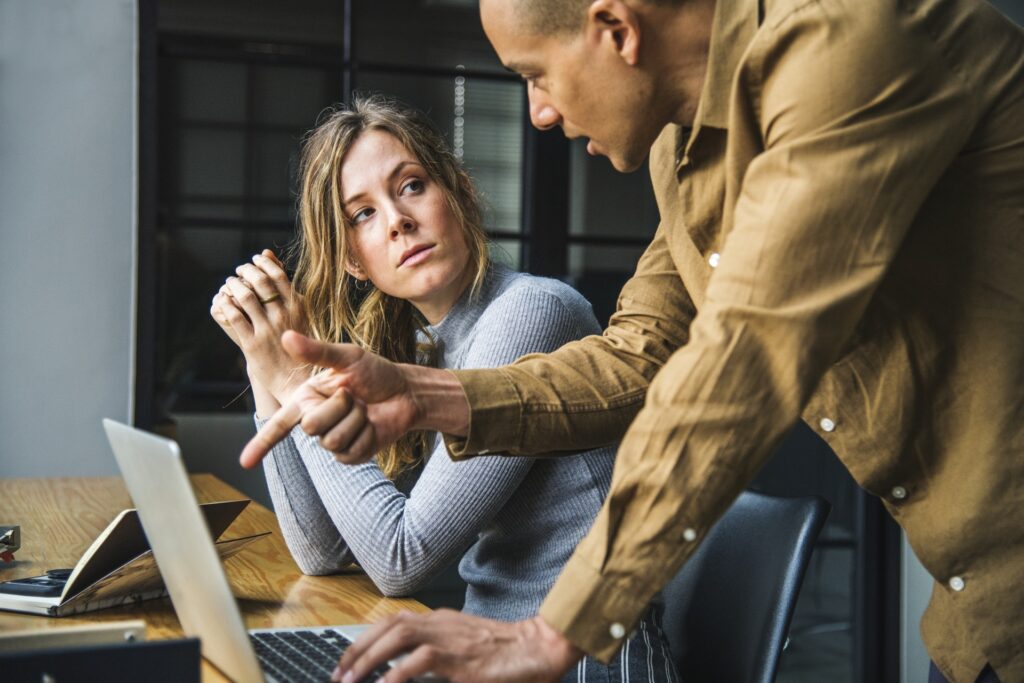 START BY MAKING
SURE THE EMOTIONAL QUOTIENT (EQ) OF YOUR LEADERS
IS FINELY TUNED
MJ MICHAUD HAS
THE EXPERTISE
TO HELP
YOUR LEADERS
Leadership & Psychological Health at Work Strategist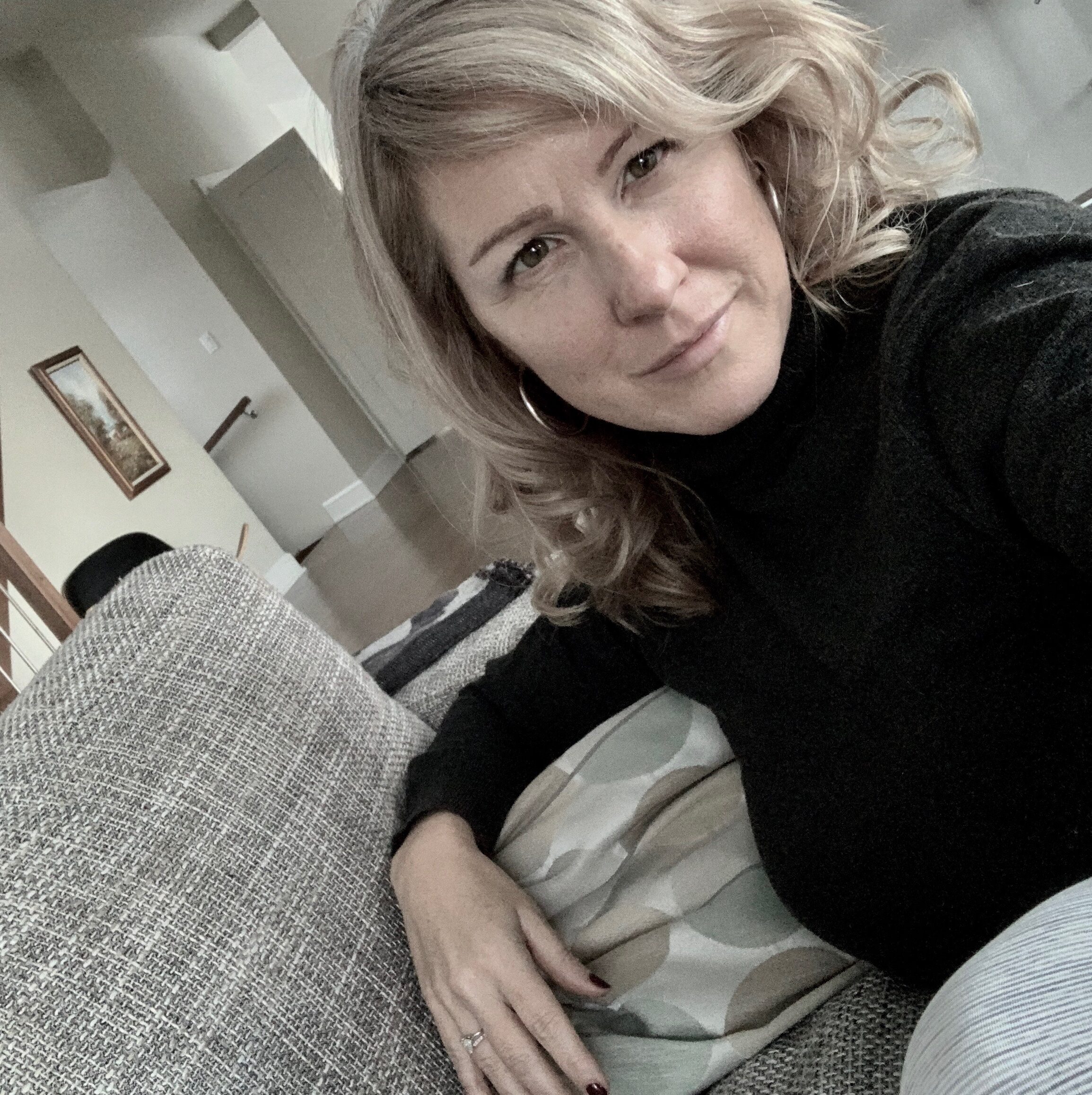 Because she's been in your shoes;
She knows how to develop emotional intelligence, and;
She understands the anxiety and behavioral disorders that can arise from hyper performance.
Click on boxes and discover more:
SUCCESS = IQ (20%) + EQ(80%)
Recent studies show that a high EQ allows better team performance and better decision making around emotionally charged missions.
YOUR LEADERS WILL SWITCH FROM
Reaction TO Action
When people logically understand how their minds work, they can identify the actions necessary for their progress. With neuroscience, it is now proven that there are ways to reshape our brains in order to remain productive, creative and goal-aligned, even in times of crisis!
Thanks to These tools and knowledge:
OFFER FOR EXECUTIVE TEAMS
USING THE FOLLOWING
4 OPTIONS:
INDIVIDUAL OFFER FOR EXECUTIVES


ENLIGHTENED LEADERSHIP
PROGRAM


How does neuroplasticity and EQ work together?
Let's use the example of the Covid-19 crisis experienced in 2020. The consequence of this event has many faces; for some it is a sudden death, prolonged illness and for others the loss of a job or organization. Minds heat up and subconsciously create fear and roadblocks which in the long run risk causing a vicious cycle of negative thinking that will limit an individual's ability to identify their power to act.
When we detect an event that seems to fuel the relevance of our negative thoughts, whether real or not, the perceived potential danger prompts our brain to create a path that will fuel a state of permanent and unnecessary stress. The more we feed these negative thoughts, for example by watching the news about the loss of lives or jobs related to the Covid-19 crisis, the more effective this path becomes. In other words, it becomes more and more difficult to access our capacity for positive reasoning in relation to perceived reality, in addition to generating reactive behaviors that strain our own success and the one of others surrounding us. This is an example of what neuroplasticity is.
Normally, through the awareness of this negative phenomenon, the interest in understanding it and with the regular practice of good techniques, it is possible to reprogram a neural path allowing conscious access to a better evaluation of the reality and possible actions. This positive path should engender healthy behaviors for oneself, as well as the resilience, empathy and teamwork necessary to put in place solutions that contribute to the well-being of all.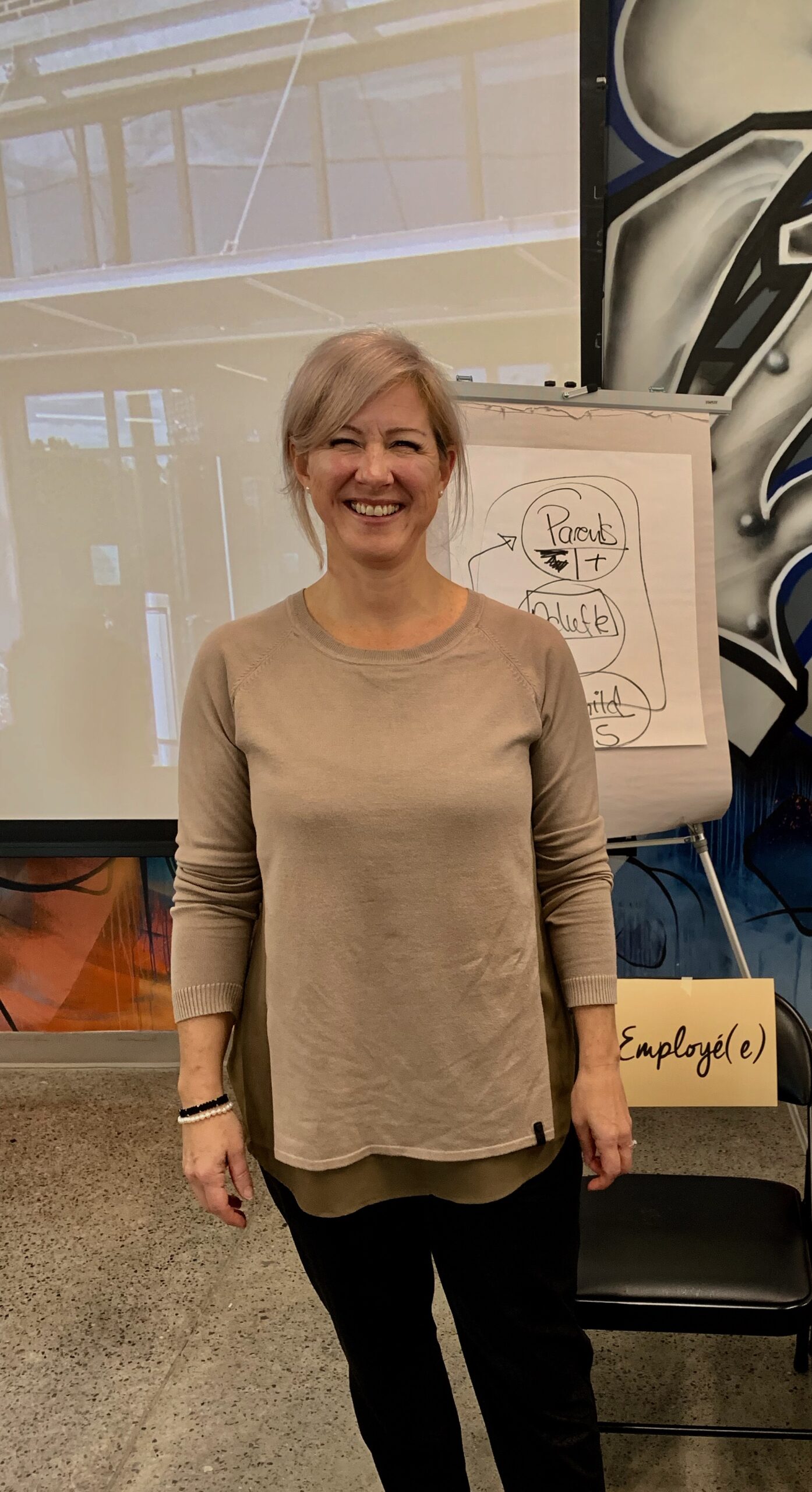 A well developed emotional quotient
contributes to everyone's performance and psychological health at work!


In 2005, as a high achiever, leader and single mother performing at the all-too-familiar fast pace required by modern business, Marie-Josée was diagnosed with clinical depression.  After recovering, she recognized how real or perceived workplace demands can sometimes have a crippling effect on employees, managers and leaders alike. Since 2009, she designs keynotes and workshops to address leadership, burnout, stress, and anxiety in the workplace.
MJ offers a highly interactive session that allows your leaders to identify the source of their own psychological stressors as well as the methods and insights needed to mitigate or eliminate it. They will leave this session feeling empowered with neuroplasticiy tips and the knowledge that a mentally happy individual sets up for a mentally healthy workplace.
"I appreciate that the speaker shared her lived experience to help understand how to maintain our own mental health at work. The visual with the chairs was concrete and helped to understand the message of the conference."
CECCE, OTTAWA-2020
Participant
"Special mention about the mental health presentation! That was awesome and very interesting. We should have more presentations like this one. "
GOVERNMENT OF CANADA - 2020
Participant
"I've heard multiple keynotes on mental health and I would always leave with a sense of not knowing more what to do. For once, I have tips and tools I can use. Thank you MJ!"
PSPC LET'S TALK MENTAL HEALTH DAY, GVT OF CANADA - 2020
Participant
"This conference made me understand the importance of listening to our emotions to prevent a fall and having to be absent from work for a long time."
CECCE, OTTAWA - 2020
Participant
Full of Expertise
MJ'S blog